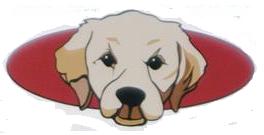 If you and your pet are new to Tuxedo Pet Lodge, welcome! Below is all the information to ease your mind about your dog's first stay with us. As always, if you have any additional questions or concerns, please feel free to call us or shoot us an email.
845-351-3395 | Cathy@tuxedopetlodge.com
Boarding Information
Making reservations…
In order to reserve your pets spot we would need to have his or her boarding agreement on file. You can find that here. Once filled out, email it back to us, fax it to us at 845-712-5493 or even drop it off at the lodge. As soon as we receive the agreement, we can reserve your pet's vacation with us.
Checking on your pet…
During your pets stay, you want to know how they're doing! Call the kennel to check on them at any time, although sending an email or a Facebook message is easier. Through email and Facebook message, we can send you pictures directly, and update you more often.
Your pets typical day at the lodge…
 Your pet's day will be full of friends, big and small, and a ton of play time with all the other doggies staying here. If they aren't fond of the other pups, they are more then welcome to hang with the staff in our reception for belly rubs and one on one attention. Guests get to go outside a minimum of 7 or 8 times per day (dependent upon the weather). Potty and play breaks are separated. So all guests will get to go outside solo with the staff first to do their business and sniff around. After the first potty break in the morning, breakfast is served. When all the doggies have gone outside for potty time and have had their breakfast, play time starts! The rest of their day is a rotation of play time, potty time and time to rest up of course. Rest time usually consists of the AC on full blast(or heat for those winter months!), treats being served, bones given out, and toys squeaking! Later in the afternoon dinner is served, potty time and play time starts once again. Your pet is bound to be tired out and ready for a good night's sleep by the time bedtime rolls around.
Play time..
While at the pet lodge, safety comes first. That's why we strive on getting to know your pet and their personality so that we can decide which guests would get along the best. We usually keep the small dogs with the small dogs, and the bigger dogs with the bigger dogs. Play groups stay small, so they wouldn't be outside with any more than 3 to 5 dogs at a time. If your pet prefers human interaction over doggie interaction, absolutely no problem! We would be happy to let him or her into our reception for belly rubs and scratches with the staff while we do our computer work 🙂
 What to bring…
We recommend you bring a blanket or bed, toys and bones for your pet. It is tile throughout the kennel, so they will need something comfy to lay on. As always, we warn everyone not to bring something they will miss if it doesn't make it back home! Please no comforters.
 Feeding…
Please package food into zip-lock baggies and mark them with your dog's name and feeding time. (AM/PM) Packing a few treats and bones would be a good idea too!
We only accept large food containers/bags for extended stays. (8+days)
 Special Needs…
We understand that some of our guests may have special needs. Please feel free to discuss any special requirements with us when you make your reservation. We will do everything in our power to make sure your pet is taken care of and provided for. Here at the pet lodge we also have 2 suites, separate from the other dogs, with a separate yard for those who need special, quieter and comfier accommodations.
Extras…
We offer a ton of extras for your pet during their stay. They include all different kinds of packages, walks, baths, toys and treats.
Click here for details on our extra services
 Rates…
Our daily rates are $39.00 per day for the first dog and $25.00 for each additional dog, per day from day of drop off to the day of pick up. This is a rate for all breeds and it is all inclusive. If you pick up your pet by 10 AM, you are not charged for that day.
From June 1st to October 1st our boarding fee will go up $5 per dog per day.
 Vaccinations…
All guests MUST be up to date with Distemper, Parvo, Lepto,  (DHLPP on vet paperwork) Bordetella and Rabies shots.
 Cancellation policy…
We require advance notice of cancellations as follows: 48 hours notice for non-holiday boarding and 72 hours notice for major holidays, spring break and summer boarding. Summer boarding is considered June 24th through September 7th. We reserve the right to charge up to $50, or 50% of the reservation, whichever is less, when proper notice isn't given for cancellation.
 Our hours…
Our hours for drop off and pick up are 8:30 AM to 11:00 AM and 4:30 PM to 6:30 PM, 7 days a week. If you pick your pet up before 10 AM, you are not charged for that day.
 Tours…
If you would like, you could always schedule a tour and come check out the lodge before your pets stay. We usually schedule tours for 11 AM and 5 PM, 7 days a week. 
Methods of payment…
Right now we only accept cash or check. No credit cards. Sorry for the inconvenience!
Contact Us…
Phone: 845-351-3395
Fax: 845-712-5493
Email: Cathy@tuxedopetlodge.com
Facebook: www.facebook.com/TuxedoPetLodge
Tuxedo Pet Lodge
20 Nolan's Way
P.O Box 7
Southfields, NY 10975
We look forward to hearing from you and meeting your 4 legged friend!