This year, the pet lodge has expanded to meet the needs of our customers who would like a more at-home feel during their dog's stay with us.

The Luxury Suites at The Lodge.

Dogs staying in our luxury suite will be in a home setting, with their own private bedroom. Dogs will enjoy their own private bedroom to sleep in, relax & enjoy the company of our staff. They can lay on their luxurious bed, with bright windows, wall art, & even a rug. Just like home! The suites are pleasant for dogs who would like peace and quiet away from other dogs, but we can also accommodate dogs who would still like to play and interact with other dogs as well.
Included with the Luxury Suites…
Staying in the suites include multiple potty breaks, medicine is administered free of charge, luxury bedding is provided. TV shows & movies provided! As well as: 15% OFF our Services & Packages! (excluding grooming) & $30 OFF each additional dog staying in the same suite. $89 per day.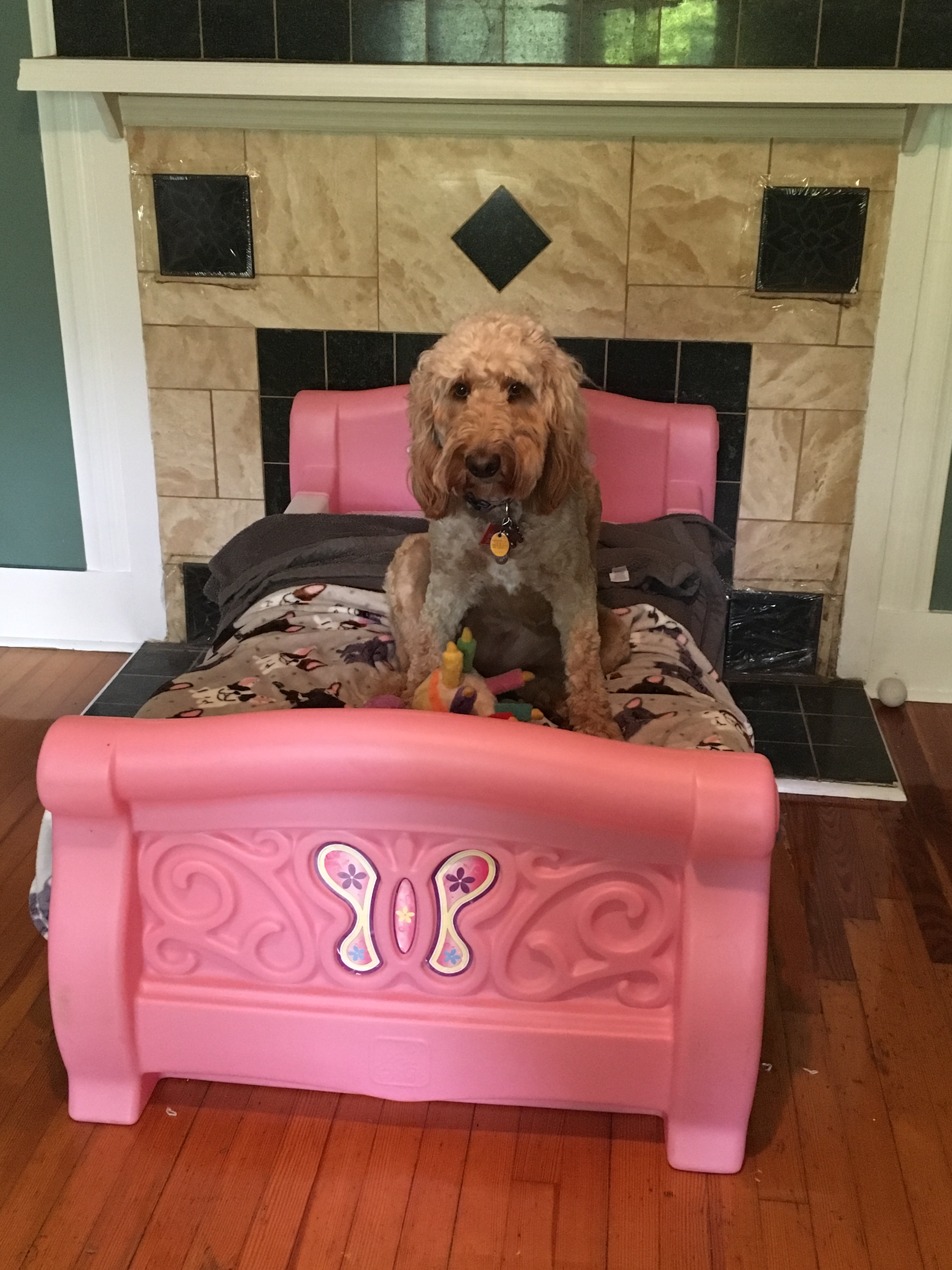 Did you know?
We also have another accommodation option available.

The Quiet Room Suites…
In the quiet room, we have 2 suites identical to our regular runs. Dogs staying in the quiet room only have 1 neighbor, which is perfect for dogs who prefer a quieter area away from the noise of our other guests. The quiet room is also perfect for older dogs as the yard only has 1 step into the yard. The quiet room has its own yard, separate from our other fences. $54 per day

Included with the Quiet Room Suites…
The dogs staying in the quiet room get to go outside multiple times a day, medicine is administered free of charge. It is tile throughout so we ask all guests to bring something comfy to lay on. Toys, treats & bones can be packed for their stay from home.