February 2018: Introducing our new boarding agreement. If you haven't filled out an updated form, please do so and email or fax it in to us.
January  2018: Tuxedo Pet Lodge will be closed on all Federal Holidays. This includes Thanksgiving, Christmas Eve, Christmas Day, New Years Day, Easter, Memorial Day, Independence Day, Labor Day. Please note, the day after Thanksgiving & Christmas we will reopen at 4:30, we will not have morning hours for drop off & pick up.
June 2017: There will be a $5 up-charge per day, per dog for summer boarding, Memorial Day through October 1st.
February 2017: Our German Shepherd puppies were born! They will be ready to go home March 29th. Please call if interested! 845-351-3395
January 2017: FULL SERVICE GROOMING SALON! We will soon be offering full service dog grooming 5+ days a week.
May 2016: We now have CENTRAL AIR & an AIR EXCHANGE SYSTEM! Cool, fresh air all summer long for all our guests.
Our new T-Shirts are in! For $20, you can buy a T-shirt, and support our local animal shelter too.
April 2016: 
We now offer additional services! 
Our new services include:
Senior Stroll
Nature Walk
Peanut butter stuffed Kong
Pigs Ear Treat
Busy Bone
Frosty Paws Ice Cream
March 2016: INTRODUCING OUR NEW PACKAGES! Customize your pets vacation and save. Choose between The Puppy Package, The Weekend Warrior, The Nutty K9, or The Clean Freak. Click here to learn more!
Check back for our new PUNCH CARDS, coming soon!
January 2016: Extended hours, 8:30-11:00 AM for drop off and pick up and also, free pick ups extended 8:30 AM to 10 AM!
Check out our new upgrades too!
Our brand new beautiful front walkway
New runs throughout, we can now accommodate more dogs!
Air exchange system
Our new transport vehicle!
New merchandise in the lobby. Dirty dog door mats, pig ears, toys & treats.
New pea gravel in all fenced areas, comfy & clean for the dogs!
Small upgrades throughout our building, including painting & other small cosmetic details.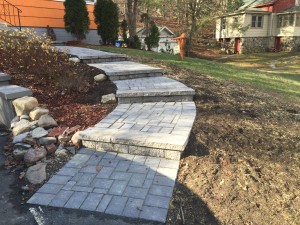 The Dirty Dog Doormat™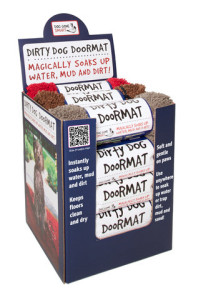 The Dirty Dog Doormat™ from Dog Gone Smart soaks up mud and dirt, so the MESS stays in the MAT keeping floors clean & dry! Super absorbent material
Soaks up to 7 times its weight in water and mud, 50% more microfibers, dries 5X faster than ordinary door mats, plush and velvety soft, super Gripper Backing & machine washable.